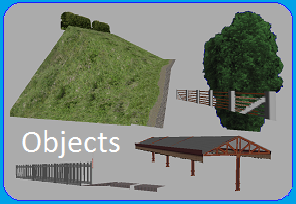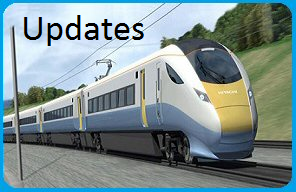 Contains all the route files that are currently available for Binley Heath. This now contains the new route files in a 7z file format that is multi OS friendly. They have also had a mild tidy up to remove any errors.
The once large object file that was around 210Mb has been put on a diet and it now has a more manageable size of some 56Mb. This still contains all the objects needed to enjoy all the Binley Heath routes.
Lots of sound files to breath life into the routes. Not necessary if your bandwidth or quota is a problem but the routes were made with sound as an integral part of the experience.
Only contains the latest updates to Binley Heath. In this file are only the two (2) new route files. If you have downloaded the main route file from above then you do not need to download this.
This is a fictional route of which would never have materialised if it were not for the following people. The NWM Team, Eezypeezy, Alan Wheeler, Dennis Lance, Graymac, Alan Hudnott and Alan Miller who has helped me with objects aswell. Also to BVET Team for tidying up my routes files and putting my objects folder on a diet. Lastly to again BVET for hosting my route. Thanks Guy's. Appologies if I have inadvertantly missed anybody out. jacko (Jack Hinks © 2014)
Screenshots from the route
Website is © Jack Hinks, with thanks to Stephen Cross - logo design and BVE Community for all its support.